get off yer bum an sing radge
Atletico Bilbao, the only club outside Barcelona and Real Madrid, never to have been relegated and yet they only sign players who have trained in the academies in the Basque region and rarely dip into the transfer market. Shows what can be done on a local level if you have the mindset to do it.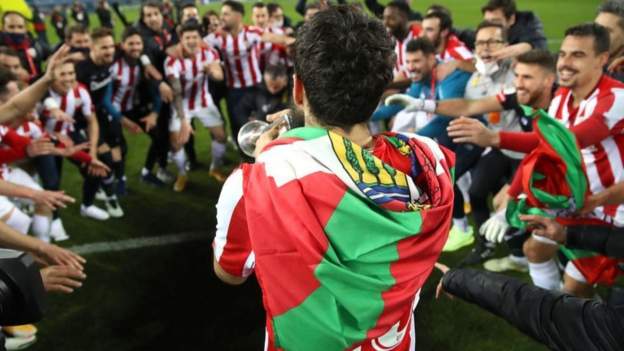 Athletic Bilbao have waited 37 years to win the Copa del Rey, now they have a chance to win it twice in as many weeks.
www.bbc.co.uk